Arias Hidalgo, Mijail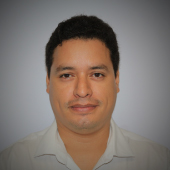 CURRICULUM VITAE INFORMATION
Estudios realizados:
2012: Doctorado en Ciencias e Ingeniería Hídrica – Delft University of Technology, Países Bajos
2008: Máster en Ciencias e Ingeniería Hídrica, especialización Hidroinformática - UNESCO-IHE,Países Bajos
2002: Ingeniería Civil - Escuela Superior Politécnica del Litoral, Ecuador
Experiencia Académica:
2013 - Actualmente: Docente en la Facultad de Ingeniería en Ciencias de la Tierra (FICT) - Escuela Superior Politécnica del Litoral, Ecuador
Habilidades:
Inglés
Francés
Español
Ruso básico
Premios
Distinción docente de ESPOL - FICT 2015
Membresía para profesionales y/o asociaciones científicas:
CICG (Colegio de Ingenieros Civiles del Guayas)
ASCE (American Association of Civil Engineers)
IAHR (International Association of Hydraulic Research)
IAHS (International Association of Hydrological Sciences)
AGU (American Geophysical Union)
EGU (European Geophysical Union)
Experiencia Profesional:
2013: Asesor en Recursos Hídricos y para el Programa de Control de Inundaciones - Secretaría Nacional de Gestión de Riesgos, Guayaquil, Ecuador
2008 - 2011: Investigador - Proyecto WETWin, FP-7, Unión Europea
2007 - 2008: Investigador - Instituto Deltares de los Países Bajos (ex-Delft Hydraulics), Delft, Países Bajos
2005 - 2006: Ingeniero Fiscalizador del Proyecto Hidroeléctrico Calope - ENERMAX S.A., La Maná, Ecuador
2002 - 2005: Ingeniero de proyectos viales - CONSULNAC – GEOTECNIA Y MATERIALES CIA. LTDA., Guayaquil, Ecuador
2001 - 2002: Asesor Técnico de la División Cubiertas y Losas Metálicas - NOVACERO – ACEROPAXI S.A., Guayaquil, Ecuador
2000 - 2001: Asistente de Ingeniería de pavimentos y tráfico - CONORTE – CONCEGUA S.A., Guayaquil, Ecuador
Actividades Profesionales, Últimos 5 años:
Congreso "La universidad y su rol en la transformación social y productiva".
Taller "Fundamentos epistemológicos de la docencia e investigación".
Taller "Metodología de la investigación cualitativa".
Taller "Métodos de autoevaluación y mejora continua de programas académicos".
Taller "Diseño curricular: macro, meso y micro".
Taller "Uso pedagógico de nuevas tecnologías".
Taller "Metodología del aprendizaje para la educación superior".
Taller "Sidweb: introducción y opciones avanzadas".
Taller "Acreditación basada en el modelo ABET".
Curso "Institute for the development of excellence in assessment leadership (ideal)".
Curso "Transporte de sedimentos durante extremos hidrológicos".
Seminario "V seminario internacional de potamología, José Antonio Maza".
Curso "In-house delft 3D course".
PYTHON for everybody (specialization).
Curso "Aprendizaje basado en investigación".
Conferencia "EWRI World Environmental & Water resources congress 2016".
Taller "Introduction to ABET accreditation".
Curso "Modelo delft 3D-FM de Los Ríos, Daule, Babahoyo y Guayas".
Nuevos métodos y tecnologías para fortalecer la participación ciudadana en caso de alertas tempranas, potenciando ide redcedia.
Dinámica de las series de caudales de la costa ecuatoriana, usando wavelets y filtros pasabanda.
Caracterización ambiental y remediación de efluentes mineros mediante la implementación de una planta piloto sostenible basada en el aprovechamiento de residuos industriales - Caso de estudio: Ponce Enríquez.
Publicaciones:
Arias-Hidalgo, M., Bhattacharya, B., Mynett, A., van Griensven, A. (2013), "Experiences in using the TRMM data to complement rain gauge data in the Ecuadorian coastal foothills", Hydrol. Earth Syst. Sci.,17, 2905-2915, doi:10.5194/hess-17-2905-2013.
Arias-Hidalgo, M., G. Villa-Cox, van Griensven, A., Solórzano, G., Villa-Cox, R., Mynett, A.E., Debels, P. (2013). "A decision framework for wetland management in a river basin context: the "Abras de Mantequilla" case study in the Guayas River Basin, Ecuador", Journal of Environmental Science & Policy, 34, 103-114, doi:10.1016/j.envsci.2012.10.009.
Alvarez-Mieles, G.,Irvine, K., van Griensven, A., Arias-Hidalgo, M., Torres, A., Mynett, A. (2013), "Relationships between aquatic biotic communities and water quality in a tropical river-wetland system (Ecuador)", Journal of Environmental Science & Policy, 34, 115-127, doi:10.1016/j.envsci.2013.01.011.
Arias-Hidalgo, M., Villa-Cox, G., van Griensven, A., Debels, P., Mynett, A.E. (2011) "Decision Support system for wetland & catchment management based on modeling & expert judgment: Abras de Mantequilla wetland & Vinces-Chojampe subbasins in Ecuador", Proceedings of the Stockholm Water Week, Stockholm, Sweden, August 2011.
Arias-Hidalgo, M., Villa-Cox, G., van Griensven, A., Mynett, A.E. (2011), "Filling missing data in streamflow series for supporting models". Valentine, M., Apelt, C., Ball, J., et al (Eds)., Proceedings of the 34th World Congress of the International Association for Hyro-Environment Research and Engineering : 33rd Hydrology and Water Resources Symposium and 10th Conference on Hydraulics in Water Engineering, Brisbane, Australia, 4016-4022.
Arias M., van Griensven, A., Debels P., Mynett A.E., (2010) "Comprenhending the wetland-river catchment integrated system". Proc. 8th International Symposium on Ecohydraulics, Seoul, Korea, Sept. 2010, 355-362.
Li, H., Arias, M., Blauw, A., Los, H., Mynett, A.E., Peters, S. (2010). "Enhancing generic ecological model for short-term prediction of Southern North Sea algal dynamics with remote sensing images." Journal of Ecological Modelling 221(20): 2435-2446.