Grau Sacoto, Francisco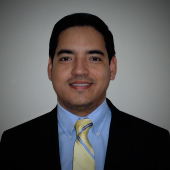 CURRICULUM VITAE INFORMATION
Estudios realizados:
2014: Master en Ciencias en Ingeniería Civil, Lousisiana State University, EEUU
2011: Ingeniero Civil, Universidad Católica Santiago de Guayaquil, Ecuador
Experiencia Académica:
2014-Actualidad: Docente en la Facultad de Ingeniería en Ciencias de la Tierra (FICT) - Escuela Superior Politécnica del Litoral, Ecuador
Habilidades:
Inglés
Francés Básico
Español
Premios
2014: Mención de honor a poster de geotecnia – Louisiana State University
Experiencia Profesional:
2010-Actualidad: Ingeniero de Proyectos en Geocimientos S.A., Guayauquil, Ecuador
2013-2014: Investigador Post-Graduacion, Lousiana State University, Baton Rouge, EEUU
Actividades Profesionales, Últimos 5 años:
2014: Congreso Latino-Americano de IAHR. Programa de Capacitación de Docentes, Santiago de Chile, Chile.
2011: Curso de Certificación en Diseño de Mezclas Asfálticas de alto desempeño, por Secretaría de Comunicaciones y Transportes (SCT) de México.
2010: IX Programa de Gobernabilidad y Gerencia Política (2010), Corporación Andina de Fomento (CAF), George Washington University, Universidad Católica de Santiago de Guayaquil.
Publicaciones:
Grau, F., Choo, H., Hu, J. and Jung, J. (2014). "Engineering Behavior and Characterization of Wood and Sugarcane Bagasse ashes". Soils and Foundations Journal. Status: Enviada – Junio 2014.
Jung, J. and Grau, F. (2014) "Thermal Conductivity of Wood and Sugarcane Bagasse ashes". Status: In Process.
,
2014: Characteristerization of environment-friendly soils stabilized with biomass wood ash
2014: Engineering behavior and characterization of biomass ashes using geotechnical measurement techniques
2015: Engineering behavior and characteristics of wood ash and sugarcane bagasse ash